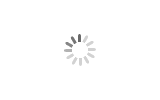 Moinng Electronic Drum Set Mesh Head Drum Kit
Brand :Moinng
Product origin :Quanzhou City, China
Delivery time :30 days
Supply capacity :5000 sets per month
The appearance of the electronic drum kit snare is upgraded, the snare drum is made of full mesh material, the aluminum alloy pressing surface and the silicone-wrapped edge realizes double triggering, and the edge response function is provided which is closer to the real drum experience.
Electronic drum kit uses the French Dream source with the real drum sound source, with 15 drum set and customizable drum set and sound library, the drummer can enjoy different performance expression;
The electronic drum kit supports basic playing techniques of various acoustic drums, including cymbal muting and advanced hi-hat playing methods etc;
▍Moinng Electronic Drum Set Mesh Head Drum Kit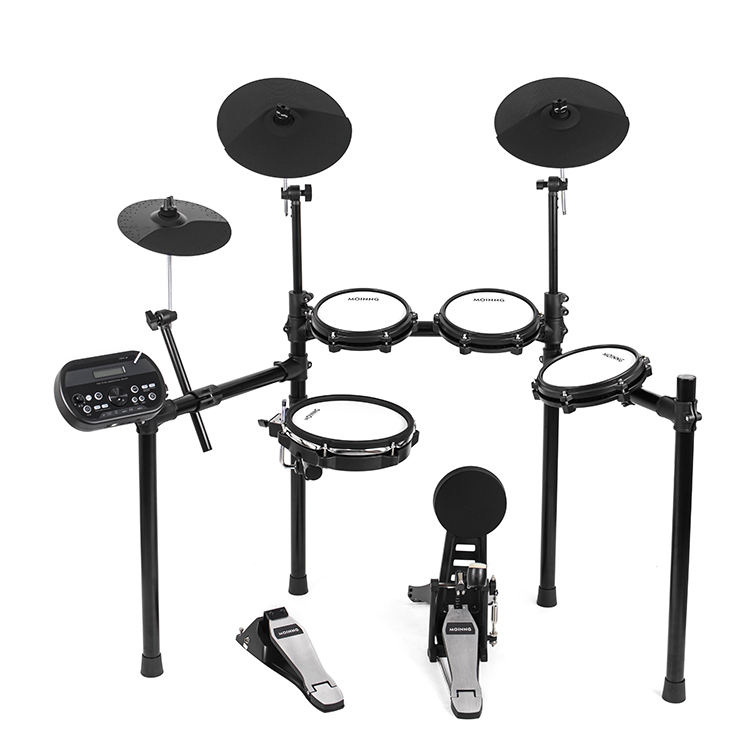 ▍Electronic Drum Kit Parametre
MOINNG
Electronic Drum Kit
Model No.
YWT-53
Stand Drum/Cymbal
5 drums + 3 cymbals
Snare Drum
10-inch mesh double trigger snare
Kick Drum
Pedal + mesh drum
Tom Drums
8-inch mesh single trigger Tom
Crash Cymbal
12-inch double trigger Crash
Ride Cymbal
12-inch double trigger Ride
Hi-Hat
Independent Hi-Hat Control
Accessories
1 pair drum stick
Host
15 sets of drum group and 1 sets of custom drum group and 225timbres 225; 9 Metronomes
Interpoles
USB MIDI, headphones, audio input, audio output, adding cymbal socket.
Weight
28KG
Packaging Size
82*71.5*33cm
Applicable People
Children≥ 3 years old, adults
▍Electronic Drum Kit Detail Show
Electronic Drum Kit Module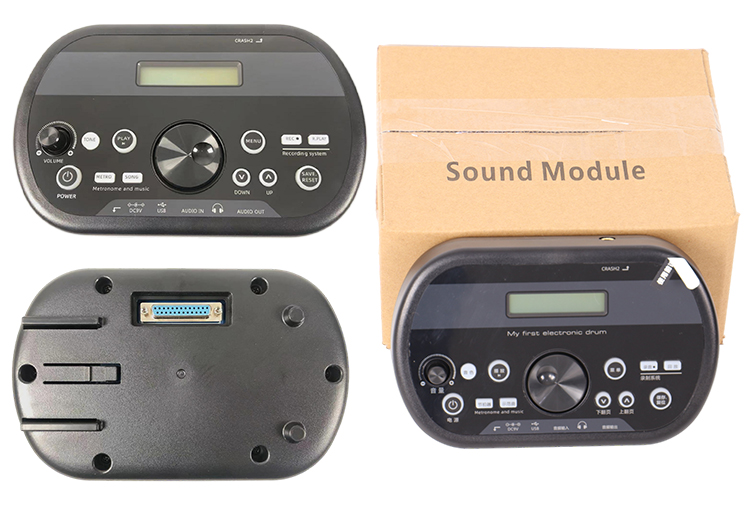 ● Six layers of force are adopted to make it closer to the original drum playing.
● Supports double triggers with edge-hit response.
● Fifteen sets of drum group and one sets of custom drum group.
● Number of timbres 225 and GM standard timbre library. (song use)
● Thirty songs, adjustable GM volume and drum volume .(for learning)
● Effect: reverberation type 0-5, two-band EQ equalization.
● Supporting adjustment of sensitivity parameters of drum discs.
● Speed control: 30-250 beats/minute.
● Metronome: 9 kinds.
● Other functions: customize settings, store and restore factory settings.
● Interpoles: USB MIDI, headphones, audio input, audio output, adding cymbal socket.
1.The electronic drum kit uses French Dream sound source that with 15 drum kits, 1 custom drum kits and 225 polyphony; It is suitable for the current mainstream music, such as rock, jazz, funk, metal and so on.
2. The electronic drum kit has metronome function that is changeable rhythm, easy to master and intimate assistance.

3. With the external audio source input of the electronic drum kit module, it can connect the audio source to the mobile phone or player so you can play your favorite songs easily;
4. There is a headphone jack on the electronic drum kit module, so you can play to your heart by the headphone and do not worry about disturbing your family and neighbors; And with an output interface and the AUX external audio source, it can be connected to a speaker to amplify the sound for performance.
Electronic Drum Kit Kick Drum and Pedal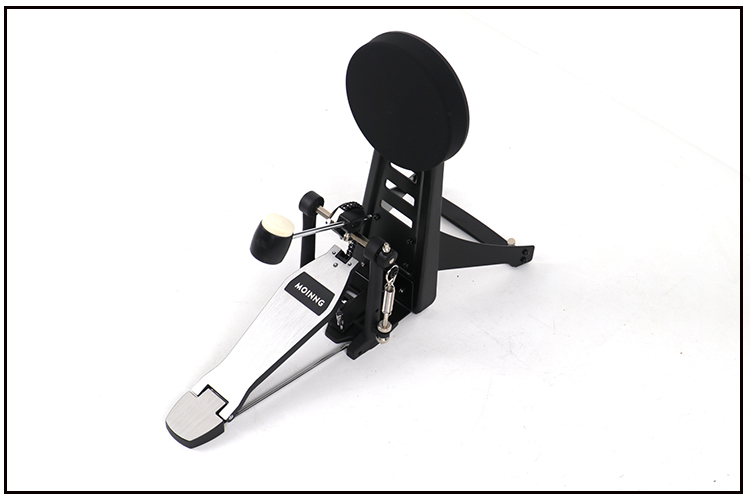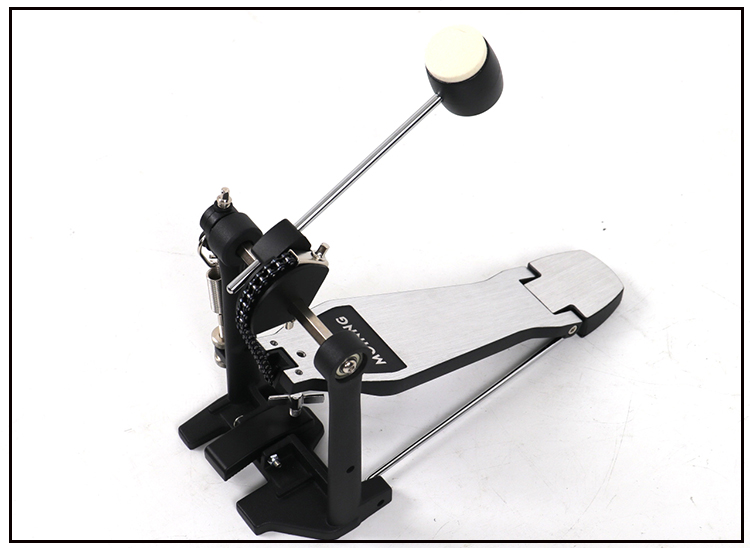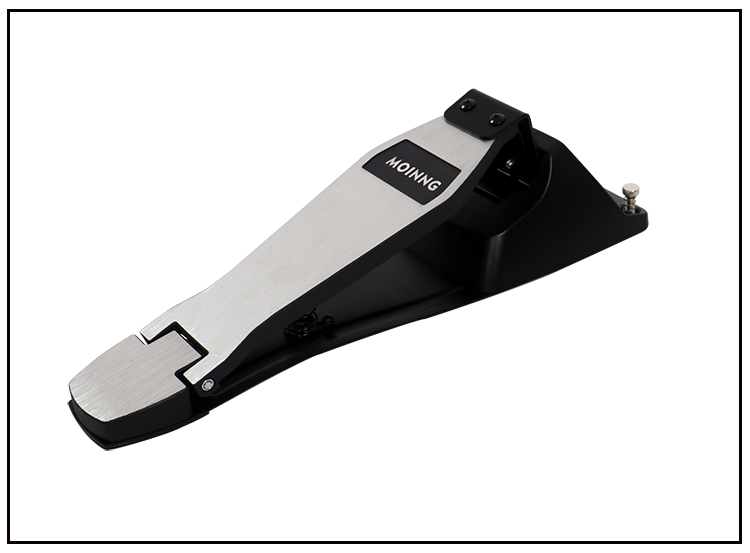 Independent kick drum that is close to the real drum feeling: The kick drum of the electronic drum kit is independent and does not connected to the bracket, so that the whole does not shake and the bottom support frame of the alloy pedal is also strong and stable.
Electronic Drum Kit Snare Drum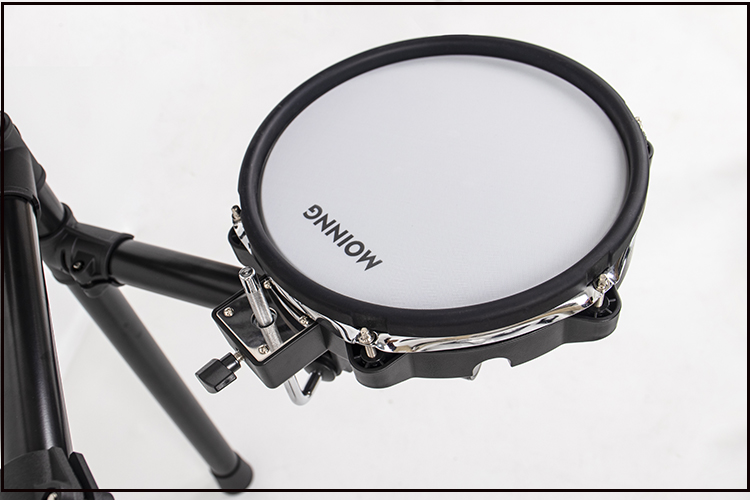 Independent snare drum double-trigger mesh surface: the electronic drum set has an induction module which allows you to play different sounds by hitting different positions and different strengths, but not just the difference in volume..
Electronic Drum Kit Tom Drum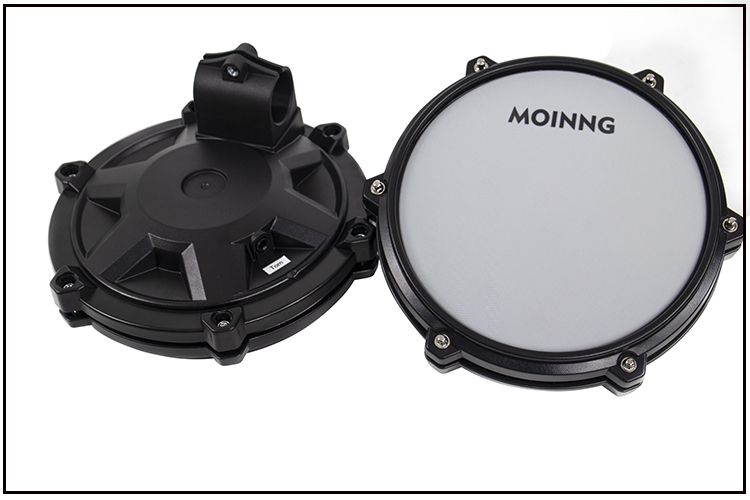 Electric Drum Kit uses the mesh surface Tom drum, it is more realistic percussion and close to real drums.
Electronic Drum Kit Cymbal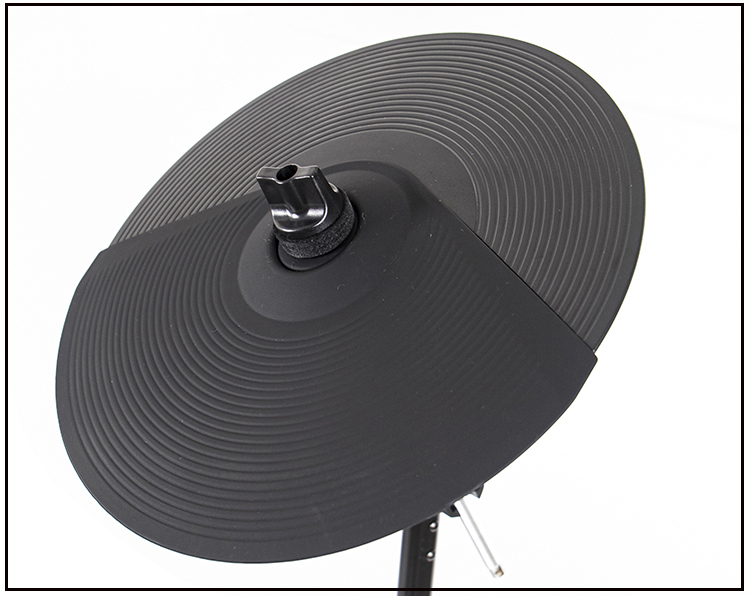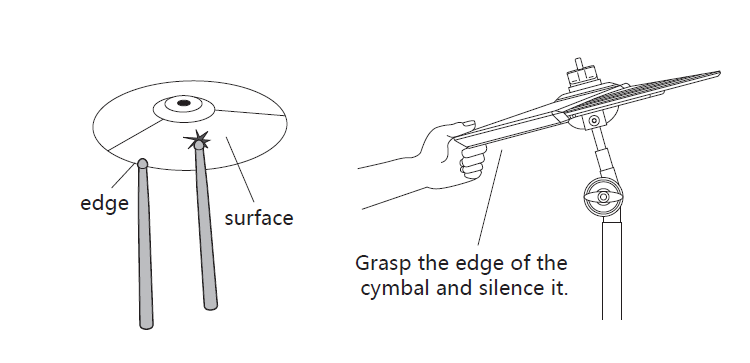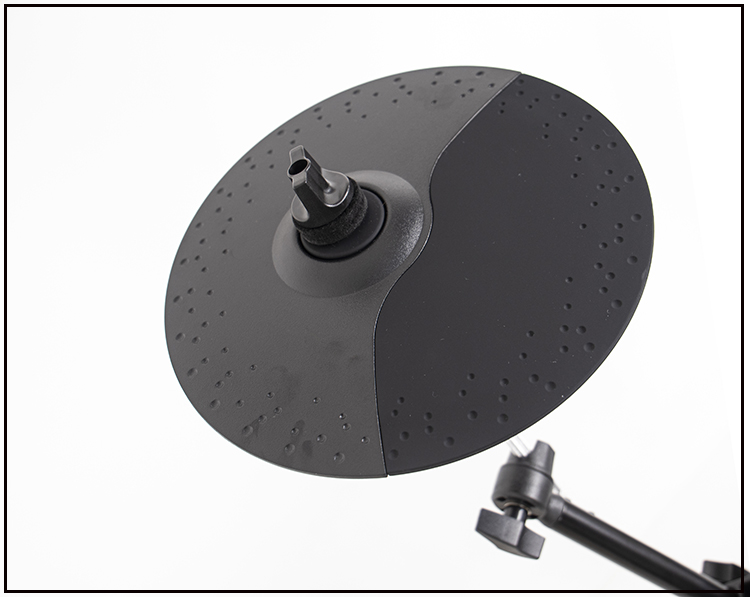 Half silicone and half plastic cymbal design, green and environmental protection. It can achieve double-trigger cymbal silencing for face and side strikes, which is simple and convenient and it can withstand more than 500,000 blows, it is durable and has a long life.
The electronic drum kit cymbals use dual trigger technology, which can sensitively respond to the difference between drum head and edge percussion and players can mute the cymbals by hands and the volume changes naturally instead stop suddenly.
▍Electronic Drum Kit Produce Show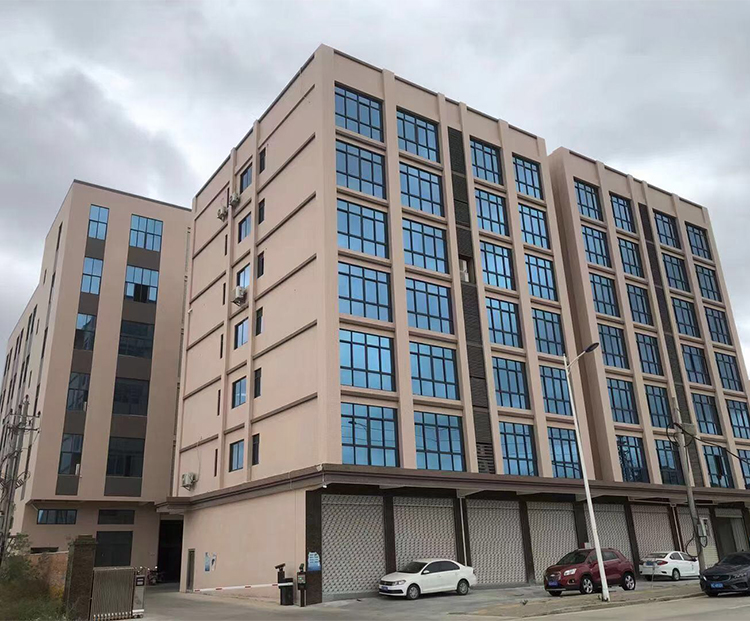 Established in 2018, Quanzhou Moyin Musical Instrument Co., Ltd. has more than 4 years'experience in the research, manufacture, and sales of electronic drum. With the development we've achieved, we have got more recognition from both domestic and foreign customers.At present we have a factory of over 10.000 square meters and a staff of more than 100 people. We are mainly focusing on"MOINNG" electronic drum, and other related accessories.ODM and OEM are also welcome. Now our products sell to more than 2000 cities at home and abroad.

▍Certification Show

▍Packaging and Delivery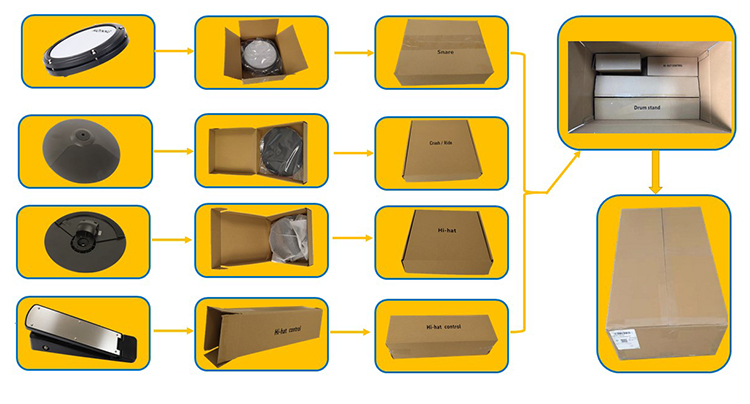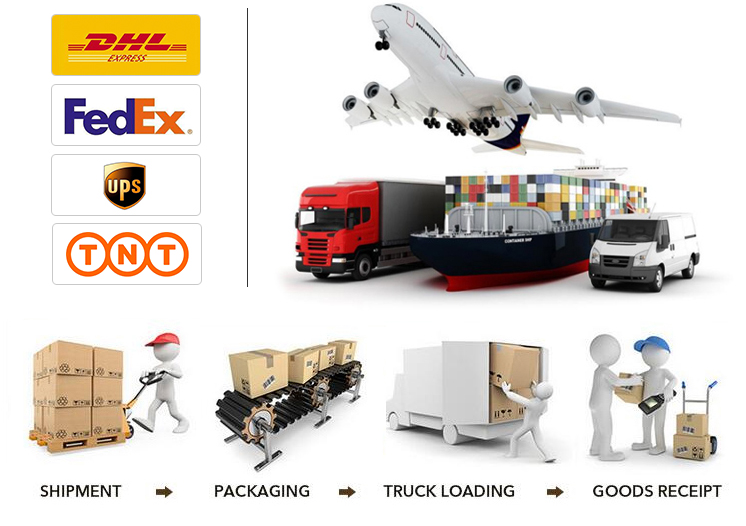 ▍FAQ About the Electronic Drum Kit
Question: Can they be played left handed?
Answer: Yes of course! When assembling our Mesh Kit, this can on configured for a left handed player.
Question:Can I play music from my laptop, transfer it to the control module via midi/usb and hear it through the module headphones, and play along with it?
Answer: You don't need to use midi/usb.
There is a 3.5mm input jack. Run a 3.5mm cord from your computer headphone jack to the module input, plug your headphones into the headphone jack on the module and you're ready to go.
Question: Is this electric drum kit easy to disassemble to move?
Answer: Yes, this electric drum Kit can be folded for transportation or storage!
Please feel free to give your inquiry in the form below. We will reply you in 24 hours.