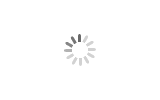 Moinng Drum Kit Recording Electronic Drums Set
Brand :Moinng
Product origin :Quanzhou City, China
Delivery time :30 days
Supply capacity :5000 sets per month
1.The electronic drum set with fast recording function and simple operation, record the wonderful performance of drummers;
2.Electronic drum set uses the French Dream source with the real drum sound source, with 15 drum set and customizable drum set and sound library, the drummer can enjoy different performance expression;
3.The electronic drum set supports basic playing techniques of various acoustic drums, including cymbal muting and advanced hi-hat playing methods etc.
▍Moinng Drum Kit Recording Electronic Drums Set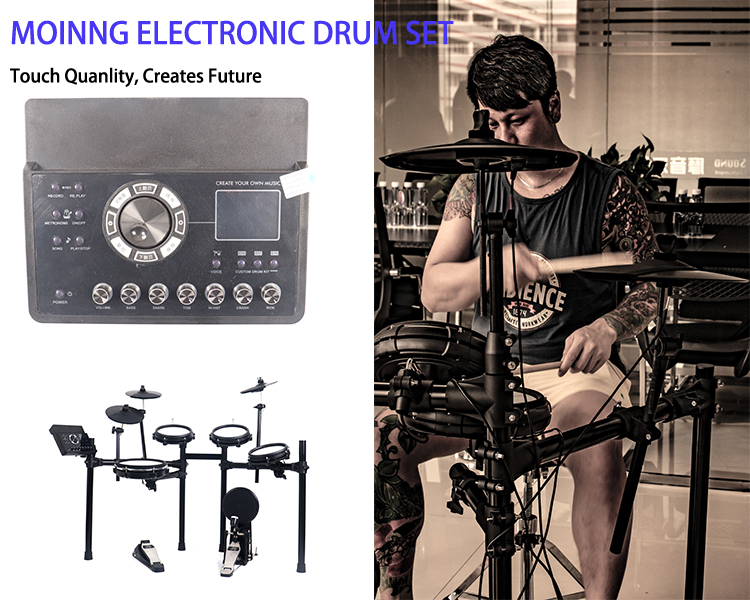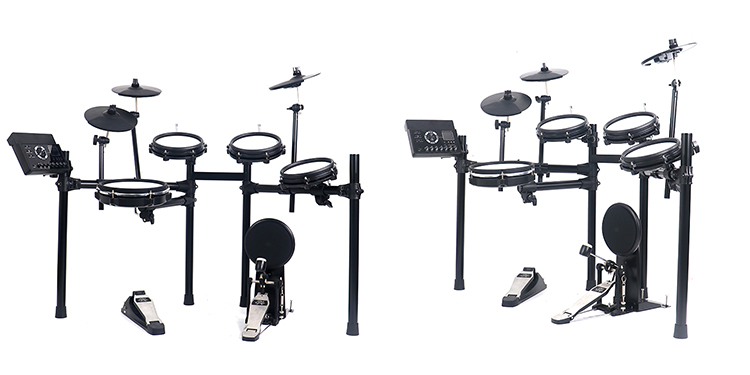 ▍Electronic Drum Set Detail DescriptionDual-trigger cymbal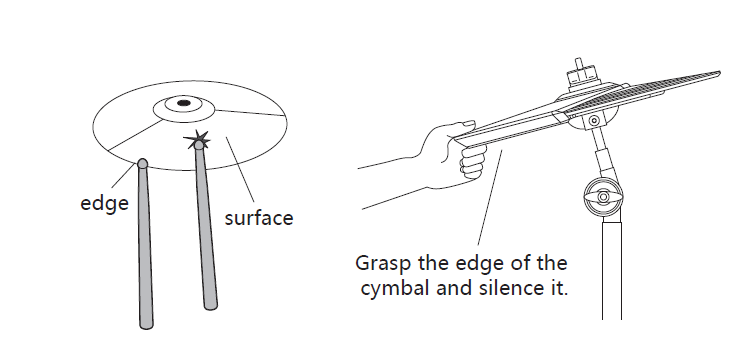 The new double trigger silicone electronic drum set cymbals support the edge hitting and "choke" function;
The new semi-plastic and semi-silicone cymbal which has been professionally developed and tested, it can withstand more than 500,000 blows, it is durable and has a long life.
Rich Function and Sounds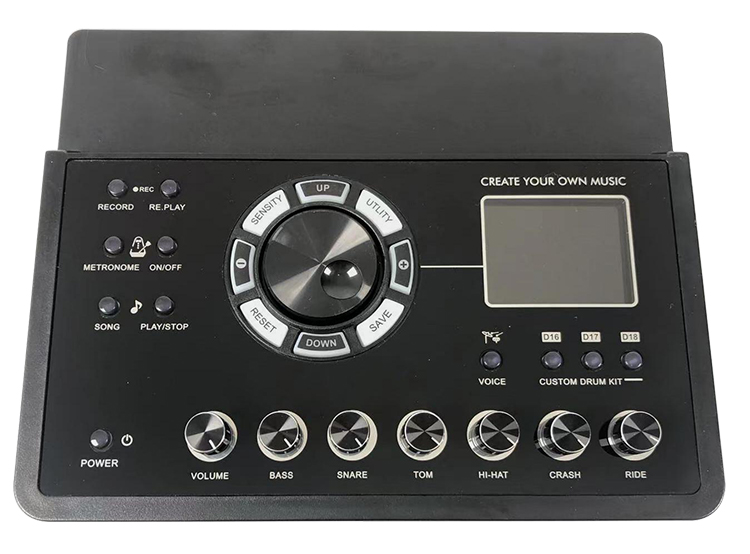 1.The MOINNG electronic drum set uses the French Dream source with the real drum sound source, with 15 drum set and customizable drum set and sound library, the drummer can enjoy different performance expression;
2.This electronic drum set uses real sound source, built-in various sounds and performances, expressive drum kits, allowing you to experience a variety of different musical styles.
3.Main Functions
● Color LCD screen
● French DREAM sound source, 192 polyphony.
● Full mesh drum surface for a more acoustic feel.
● Dual-trigger support with side hit response and cymbal stop.
● 6 layers of force response layering to restore light and heavy impact
● 15 drum kits, 3 custom drum kits
● Number of tones 300 and GM standard tone library (for songs)
● 30 songs, adjustable GM volume and drum kit volume (for learning)
● Effect: Reverb Type 0-5, 2-band EQ
● Supports sensitivity parameter adjustment of each drum tray.
● Speed control: 30~250 beats/min.
● Metronome: 1 to 6 types
● 6 independent mixing consoles
● Other functions: real-time recording, parameter storage
● Connectors: USB MIDI, headphones, audio input, audio output
Full Mesh Head Drum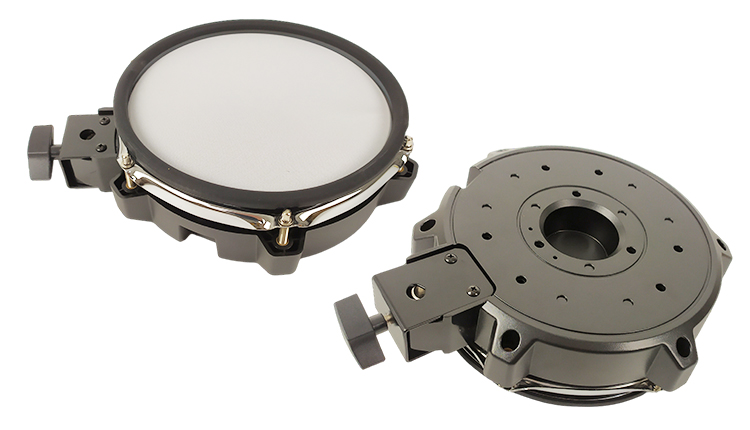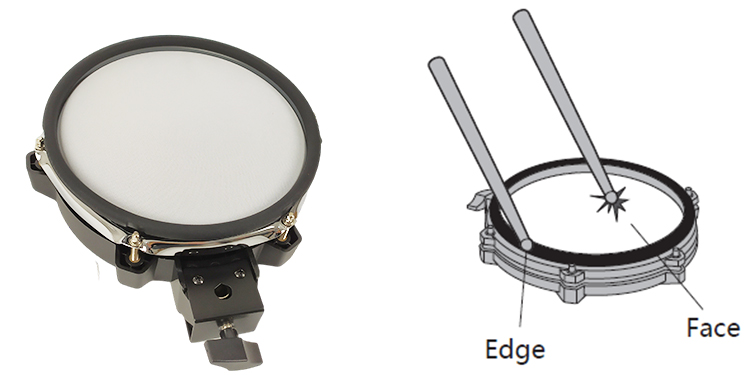 Both toms and snare drums of the MOINNG KWT-53 Electric Drum set uses the mesh surface, it is more realistic percussion and close to real drums and the rebound is real and the drum skin tightness can be adjusted, which is far better than the cheap rubber drum.
The appearance of the electronic drum set snare is upgraded, the snare drum is made of full mesh material, the aluminum alloy pressing surface and the silicone-wrapped edge realizes double triggering, and the edge response function is provided which is closer to the real drum experience.
Sensitive Double Pedals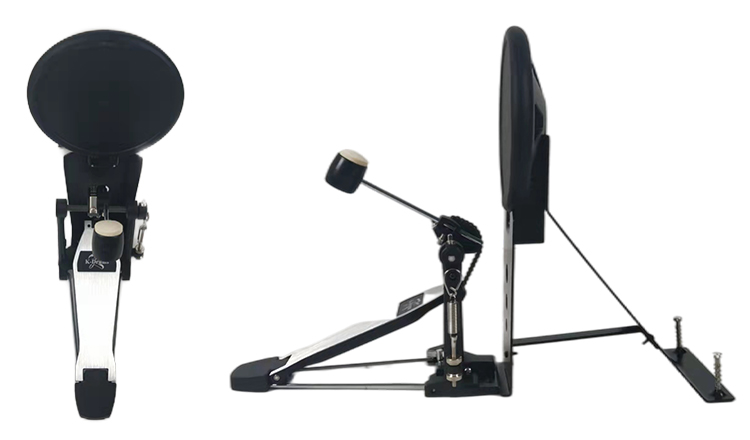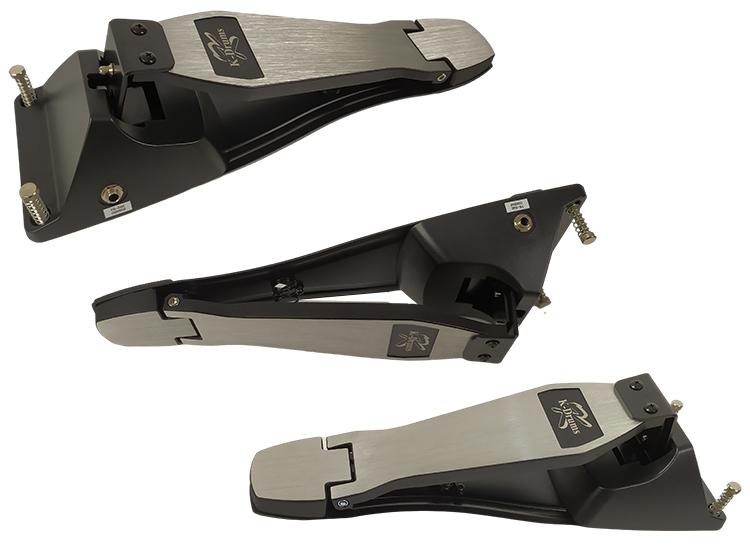 1. This electronic drum kit with the large-size mesh kick drum, the foot feel is closer to the real drum and the power feedback is like a real drum.
2. Real pedaling experience, consistent foot feel with real drums, consistent support, consistent timbre.
3. Chain drive kick drum pedal with adjustable spring tension for the perfect feel;

4. Light and smooth response captures every subtle nuance of your drum performance.
Amplifier and Headphone Playback Mode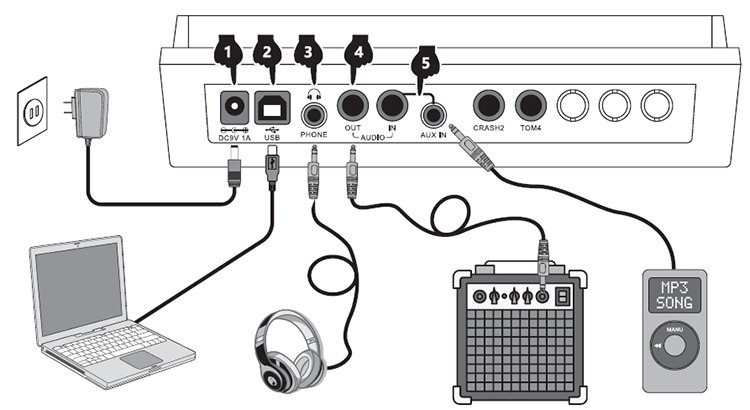 1.Power terminal connection
①When in use, connect the power terminal according to the diagram, insert the power outlet at the other end.
②when you do not use this product for a long time, please pull out the power plug and keep it properly.
2.USB MIDI Port
The use of electronic drum MIDI USB interface can interact with music devices with MIDI.
①Though the pre-installed music software on computers and mobile phones, we can learn to play,compose music, store and other functions.
②When connected to a computer or mobile phone, the audio out put of the device needs to be connected to the audio input socket of the module box in order to synchronize the sound effects on the device.
3.Earphone port
Connecting headphones monitors the details of percussion and does not disturb others when playing without connecting speakers.
4.Audio output port
Audio output port can be connected with active speaker (special electronic drum speaker) and largr audio equipment.
5Audio input port
Audio input port can connect the sound source playback device to the module box for playback(such as MP3, mobile phone and other audio signal input).
▍Complete Drum Set Includes: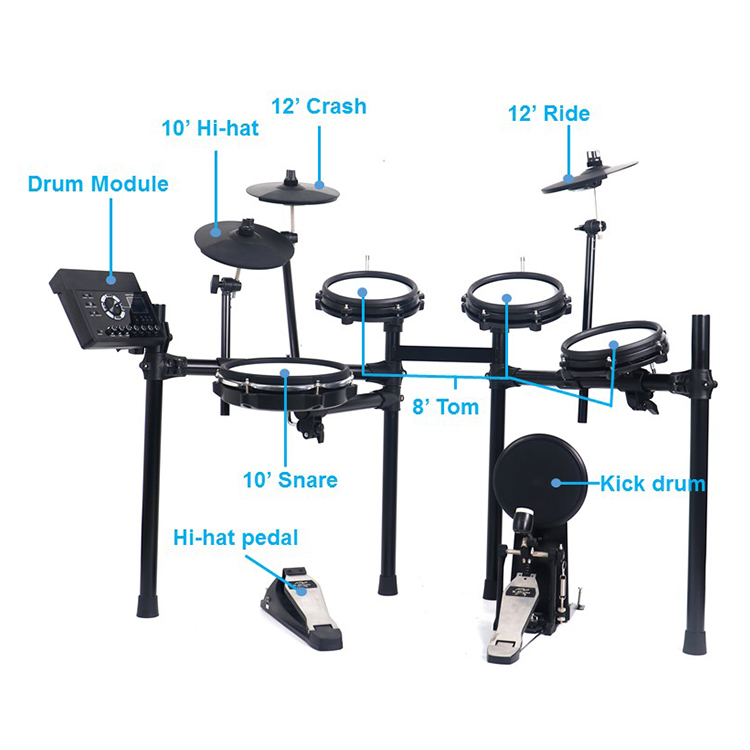 Product Name
MOINNG Electronic Drum Set KWT-53




5 Drums

8 inch single trigger tom-tom x 3
8 inch double trigger snare x 1
8 inch Kick drum x 1




3 Cymbals

10 inch double trigger Ride x 1
10 inch double trigger Crash x 1
10 inch single trigger hi-hat x 1




Pedals

Independent mechanical kick pedal x 1
hi-hat pedal x 1
Other
Stick x 2, Stand x 1
▍Electronic Drum Set Manufacture

About Us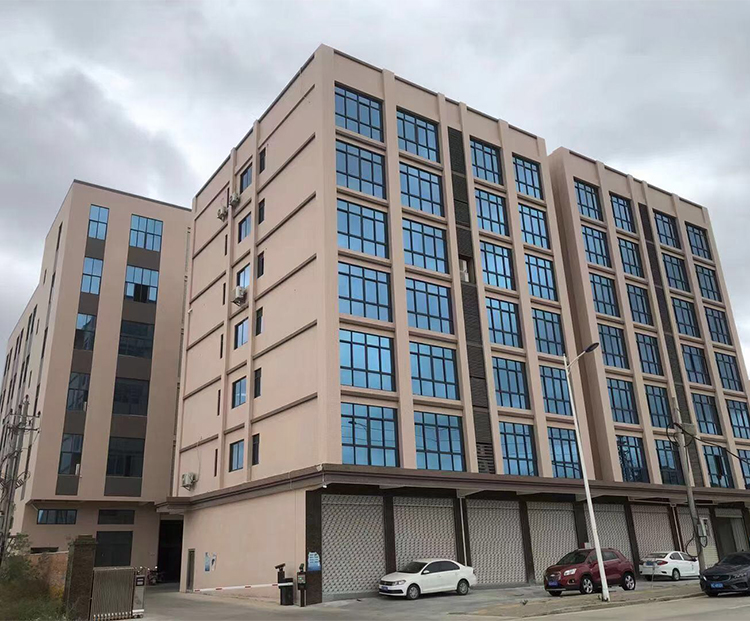 Established in 2018, Quanzhou Moyin Musical Instrument Co., Ltd. has more than 4 years' experiencein the research, manufacture, and sales of electronic drum. With the development we' ve achieved, we have got more recognition from both domestic and foreign customers.At present we have a factory of over 10.000 square meters and a staff of more than 100 people. We are mainly focusing on"MOINNG" electronic drum, and other related accessories.OED and OEM are also welcome. Now our products sell to more than 2000 cities at home and abroad.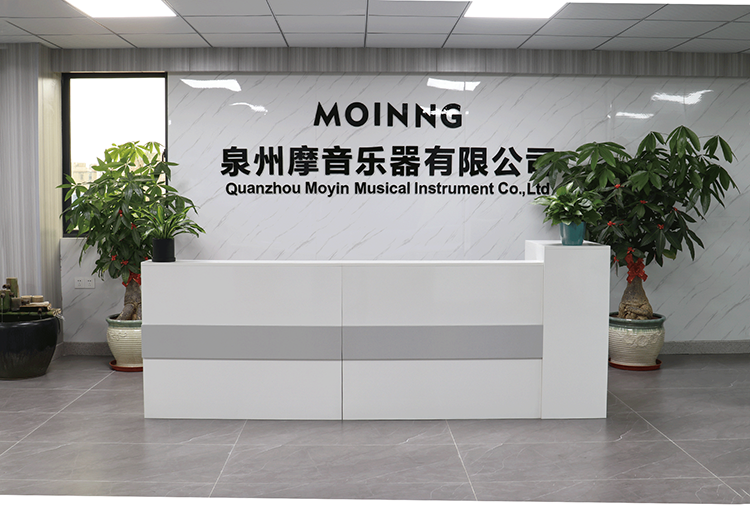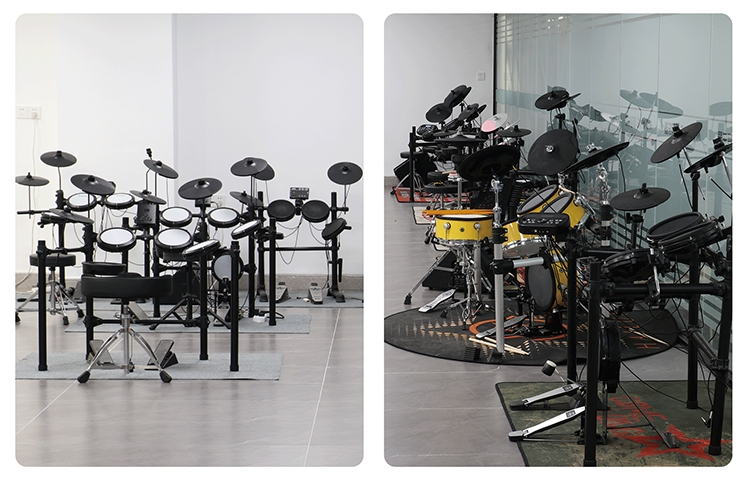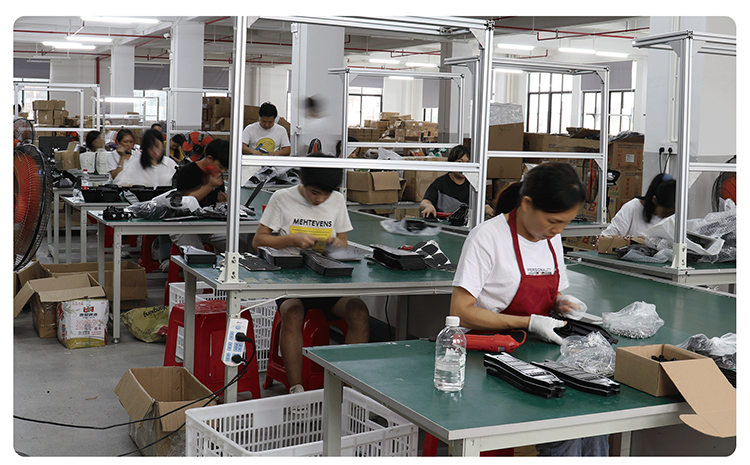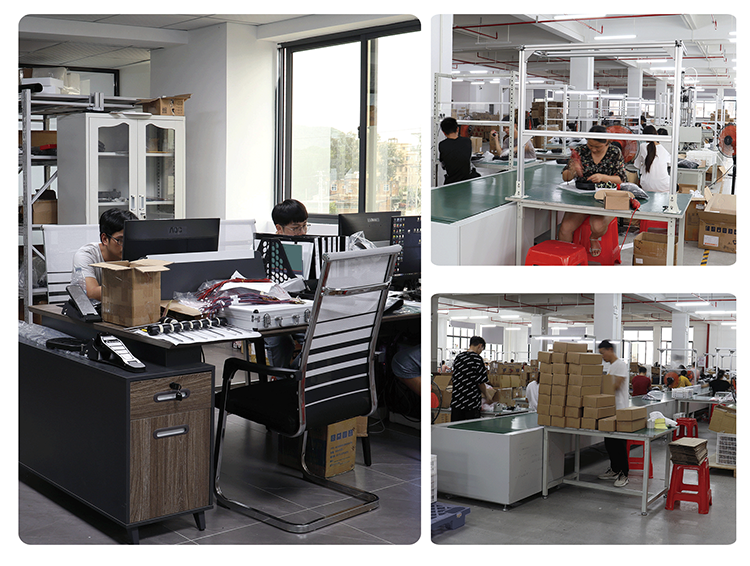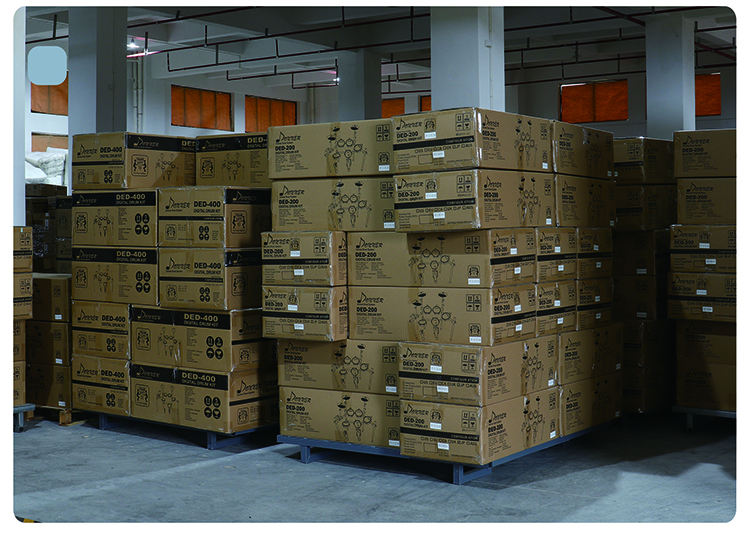 ▍Electronic Drum Set Certification, Packaging and Delivery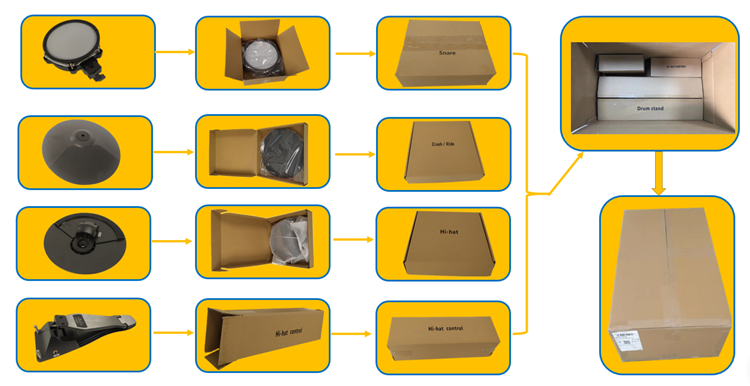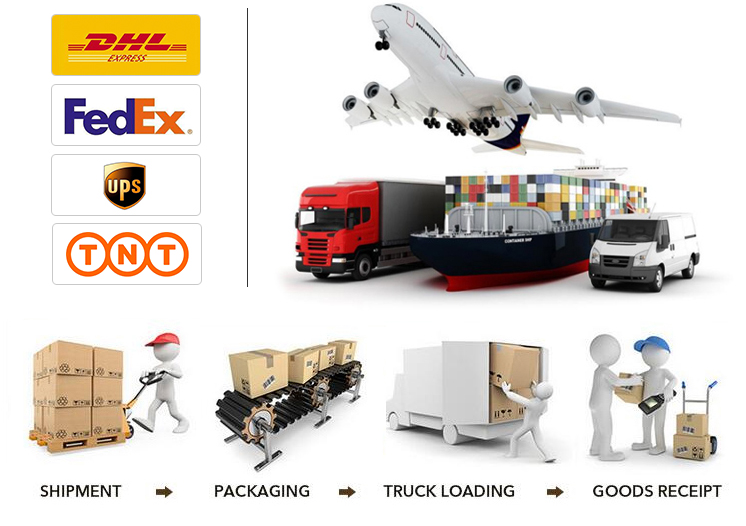 ▍FAQ About the Electronic Drum Set
Question: Can they be played left handed?
Answer: Yes of course! When assembling our Mesh Kit, this can on configured for a left handed player.
Question:Can I play music from my laptop, transfer it to the control module via midi/usb and hear it through the module headphones, and play along with it?
Answer: You don't need to use midi/usb.
There is a 3.5mm input jack. Run a 3.5mm cord from your computer headphone jack to the module input, plug your headphones into the headphone jack on the module and you're ready to go.
Question: Is this electric drum kit easy to disassemble to move?
Answer: Yes, this electric drum Kit can be folded for transportation or storage!
Please feel free to give your inquiry in the form below. We will reply you in 24 hours.