A letter from a drummer after use our electronic drum kits
First, let's get over the fact that it does not come with a bass drum pedal. The electronic drum kit deserves praise for not sticking us with a proprietary pedal. If you are spending this kind of money, you should be far enough along in your understanding to know why they didn't include a pedal. They do make more affordable models with built in pedals.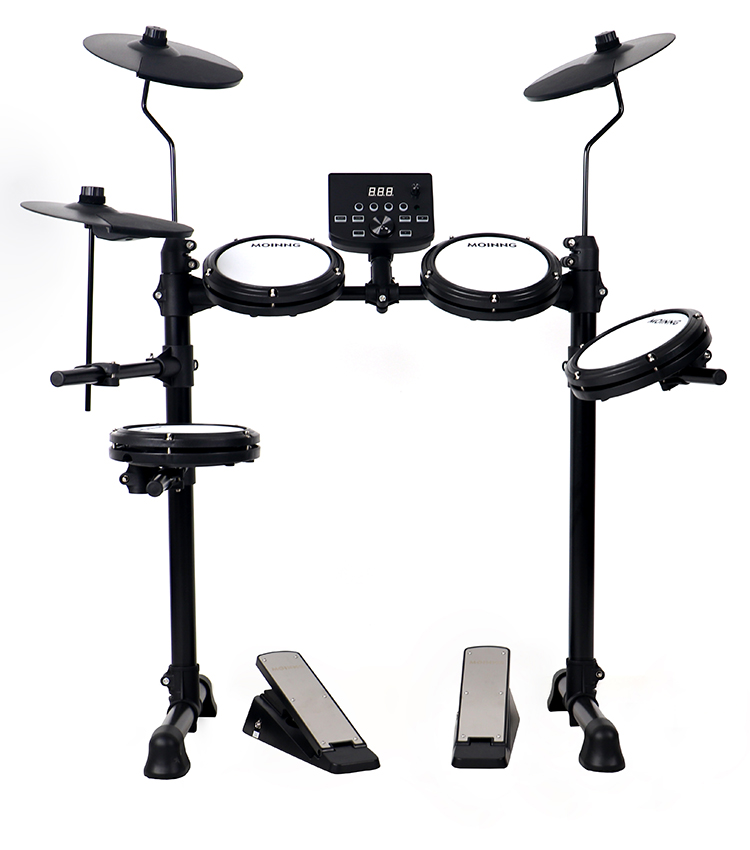 You can bang on drums for hours in night and do not worry about bother anyone. This alone is worth the purchase. It feels great. I'm very impressed with the mesh heads. I assumed that I would hate the rubber cymbals but I don't. The responsiveness is amazing. Even if you ping the cymbal stand. It makes a noise like a real kit. Durable too. I've beat the mess out of these for 3 months now, not a sign of wear. As much hate I've heard about electronic drum kits, good luck getting your drum snob friends to put down the sticks. So many kits and the 808 is a hoot! Programming on the fly is very user friendly. The thing is just fun to play. It also allows you to jam through material with a band mate at very low levels. For songwriting and practicing, this is perfect. Plugging up to Logic Pro or any DAW is a cinch, making home recording easy.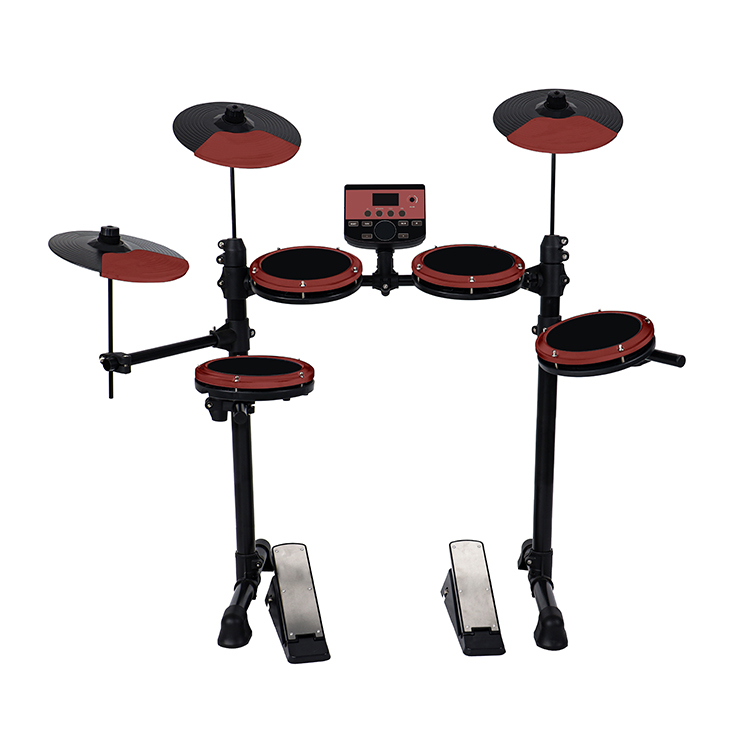 But it is also has shortcoming, this is not a real acoustic drum set. It's its own instrument. I ended up having to purchase the drum-tec Real Acoustic Sounds download because I could not find one usable rock n roll kit in the module... which is ridiculous. I'm pretty much using all drum-tec sounds. Forget about jumping from kit to kit in the middle of a song, you pretty much have to stop what you' re doing. I was disappointed with going midi to Logic Pro. The sensitivity and responsiveness were lost making things sound mechanical, but this may just be a Logic (or user) flaw. Set up is kind of a real pain in the rump. It took a while to get this thing balanced. I'm constantly having to tweak this and that. I would hate to bring this to a gig. Something tells me that if you broke this thing down and set it back up constantly, something would break. you won't be able to go to Guitar Center and buy a new mount. It def needs to live in one spot. I wish they'd just stick to universal drum hardware and stands.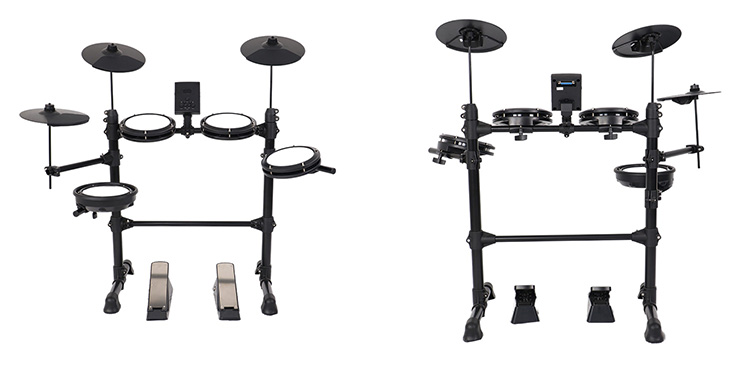 In summary, I'm always reading "this is no substitute for a real drum set." It is true that you're better off practicing on a real kit. But to me, ANY practice is better than NO practice. I'm getting way more hours behind the kit because I can do it anytime I want, and I think I'm getting better. I'm being more productive with writing and recording demos because, again, I don't have to wait until I have the house to myself and it's appropriate to make noise. I'm able to have friends over and rock out without the neighbors calling the cops. I think it's over priced, but if it got lost or stolen I'd probably buy one again.
Please feel free to give your inquiry in the form below.
We will reply you in 24 hours.